2016 National Philanthropy Day
2016 Awards Honorees
Please plan to join us Friday, November 18, 2016 as we honor some of Dallas' finest:
Outstanding Philanthropist — Mike Myers
Sponsored by the Dallas County Community College District Foundation
Outstanding Volunteer Fundraiser — Holly Mayer
Sponsored by Dini Spheris
Outstanding Fundraising Executive — James C. Lewis, CFRE
Outstanding Foundation — Theodore and Beulah Beasley Foundation
Outstanding Corporation — Bank of America
Outstanding Youth in Philanthropy — Garage Sale Girls
2016 National Philanthropy Day Luncheon
Hyatt Regency Dallas at Reunion, Landmark Ballroom
300 Reunion Blvd., Dallas, TX 75207
Friday, November 18, 2016
Registration opens at 11:30 AM
Luncheon and Awards Program 12:00 PM -1:30 PM
$85 per person
Thank you for your interest in the 2016 National Philanthropy Day Luncheon. Get your tickets while they last!
Should you have questions regarding registration, please call 972.233.9107 x204.
We look forward to seeing you in November!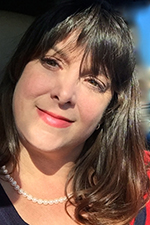 Tara Judd
Chair, 2016 National Philanthropy Day