CFRE Review Course — October 28, 2016
Register to Attend the All-New CFRE Review Course
October 28, 2016, 8 a.m. – 4:30 p.m.
Dallas County Community College District Headquarters
CFRE certification adds value to your contribution to your employers, clients and constituents. In addition, the AFP Compensation and Benefits Study consistently reports that CFREs receive higher compensation than those who do not hold the CFRE credential.
If you have been waiting to take the CFRE Review Course, you can be a part of a pilot program for a new, one-day course brought to you by the Greater Dallas AFP and AFP International:
WHEN: Friday, October 28, 2016 8 a.m. to 4:30 p.m.
WHERE: DCCCD Headquarters, 1601 S. Lamar St., Dallas, TX 75215
Convening Center Room 036 (Lower Level)
Click here for map
General Information
This new one-day CFRE Review Course takes a new approach that asks you to apply fundraising theory, skills, and techniques within the six knowledge domains of the field, based on experience at the five year level. This course will not be presented in a lecture format. To gain the most from the experience and to read the requirements for obtaining your CFRE, you are strongly encouraged to visit the CFRE International website. This session does not take the place of independent study and relevant experience in preparation for the exam.
Participants Receive
Continental breakfast and lunch
Participant manual
Approximately 8 hours of instruction
A certificate of completion at the end of the course
A head start for taking the CFRE Exam
Cost
$299 AFP Members Early Bird (register by October 19th), after October 19th, $329
$399 Non-members Early Bird (register by October 19th), after October 19th, $429
Due to the fluid nature of fundraisers' schedules, we also encourage you not to commit to travel plans before October 6th.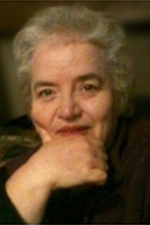 About the Facilitators
Mary A. Brumbach, Ph.D., CFRE, is the Chief Strategy Officer for the Dallas County Community College District. With more than 30 years of experience in external funding, Dr. Brumbach has served in a variety of roles, including president, with the Council for Resource Development, the association for community college development officers. She also has served at the national and international levels with the Association of Fundraising Professionals and the Certified Fund Raising Executive (CFRE) Program Board and is a former chairman of the board of CFRE International. She led the taskforces for creation and revision of the AFP CFRE Review Course and was part of the editorial board for Fundraising Fundamentals. Dr. Brumbach, a Fulbright Scholar, has received distinguished service awards from the Council for Resource Development, the Community College Humanities Association, and the Texas Association of Schools of Art. She was named the 2002 Fundraising Executive of the Year by the Dallas Chapter of AFP. Dr. Brumbach has authored publications in resource development, solution generation, curriculum design, and conference management including articles in the AACC Journal, Advancing Philanthropy (AFP), and the Journal of Community College Research and Practice.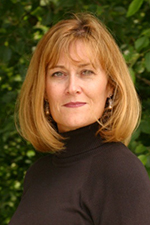 Vivian Smith, CFRE, is committed to providing highly effective, ethical and responsible services to the not-for-profit sector. That, along with her flexibility, insight and more than 25 years of experience has led her to become one of the most respected and sought-after consultants in western Canada. After 16 years in business as a fundraising consultant, she has taken on the role of Executive Director for the Langley Memorial Hospital Foundation, while continuing to provide strategic counsel to a select group of clients. Her commitment to philanthropy, combined with a passion for her profession, means a winning track record in support of a wide range of charitable causes including education, youth, sports, social services, health care and arts and culture. A true believer in giving back, Vivian lends her energy and expertise as a volunteer, trainer and mentor. She is active in the Association of Fundraising Professionals, participating in a number of international committees, sitting as Vice-Chair of Membership Services on the International Board and volunteering as a facilitator and AFP Master Trainer.
Registration Information
Click here to register online. Registration will close October 24th, but we encourage you to register early – seating is limited! Due to the fluid nature of fundraisers' schedules, we also encourage you not to commit to travel plans before October 6th.
For out-of-town participants, the Nylo Hotel is a 5-minute walk the DCCCD Headquarters building.