Featured Job Bank Opportunities
Click here to learn about listing your Job Opening as a Featured Job Opening with AFP Greater Dallas.
---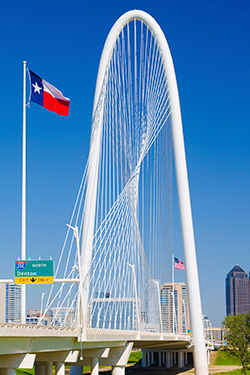 For more than 30 years the AFP Greater Dallas Chapter has provided education, resources, opportunity and mutual support to its members. To read about and contribute to the history of the AFP Greater Dallas Chapter, click here. It's a living document, so please send your own remembrances and photos to .
October Newsletter
Check out the latest Greater Dallas AFP newsletter for information about monthly luncheons, President's Message, AFP Now!, newest members, and much more. Use the button below to sign up for our monthly newsletter!
Wednesday, October 27, 2021 Luncheon
Register Now


Guest Speakers:
Cherian Koshy, CFRE
Luncheon Program:

Identifying and Addressing Fundraising's Overarching Ethical Questions

You can download Directions and Parking (PDF) here. Parking will be validated.

Venue:
Dallas Holocaust and Human Rights Museum
300 N Houston St.
Dallas, TX 75202
Registration:

Register Online Here. Online registration closes on Friday, October 22, 2021 at 10 PM. Online registration accepts credit cards only.

Register Now
Details:

Cherian Koshy, CFRE, is an internationally recognized expert in philanthropy and the nonprofit sector. He is the Director of Development at Des Moines Performing Arts and the Vice Chair of the Iowa Commission on Volunteer Service (Volunteer Iowa). He works with hundreds of nonprofits each year to help them solve their most intractable problems. His industry-specific thought leadership has been featured in Advancing Philanthropy, The Chronicle of Philanthropy, the Institute of Fundraising (UK), and dozens of blogs, webinars and podcasts. With 20-plus years of experience, he is one of the most sought-after trainers and speakers in the nonprofit sector. He serves on numerous local, state, national, and international boards, including the Association of Fundraising Professionals Global board. As a coach and consultant, he helps struggling nonprofits find strategies that give them back time and develop sustainable revenue.

Time:
11:30:00 AM - Networking
12:00:00 PM - 1:00:00 PM - Luncheon Program : Identifying and Addressing Fundraising's Overarching Ethical Questions

Have a speaker or topic to recommend to our programs committee?



The AFP Greater Dallas Chapter is committed to the principles of inclusion, diversity, equity, and access (IDEA). These principles influence our decision-making, planning, programming and member engagement.

We define diversity as the meaningful recognition and valuing of individual and collective differences in identities, perspectives, traditions, abilities, and life experiences.

We are committed to growing an accessible organization where all members can see their contributions treasured, perspectives respected, and culture valued.