Featured Job Bank Opportunities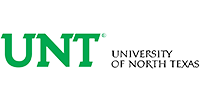 ---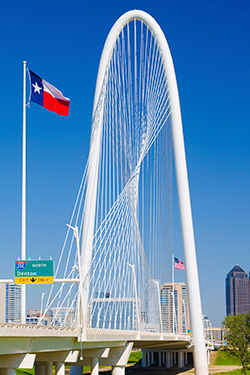 For more than 30 years the AFP Greater Dallas Chapter has provided education, resources, opportunity and mutual support to its members. To read about and contribute to the history of the AFP Greater Dallas Chapter, click here. It's a living document, so please send your own remembrances and photos to .
December Newsletter
Check out the latest Greater Dallas AFP newsletter for information about monthly luncheons, President's Message, AFP Now!, newest members, and much more. Use the button below to sign up for our monthly newsletter!
Friday, December 10, 2021
Program
Register Now


Guest Speakers:
Holley Caldwell, BvB Dallas; Asif Effendi, UT Dallas School of Arts & Humanities; Venise Stuart, community volunteer, Travis Nolan, Paper for Water, Kezia Stegemoeller, The Dallas Foundation
Luncheon Program:

Funders' Forum

The Greater Dallas AFP goes behind the curtain for its 2021 Funders' Forum. What motivates funders to give? How can we work with funders in these changing times? Come hear from local funders and philanthropists and hear from different perspectives.

This is a joint event with the Dallas Council of Charitable Gift Planners, Dallas Council CGP members register at the member rate.

Venue:
Davidson Auditorium, Naveen Jindal School of Management (JSOM) Building
University of Texas at Dallas
800 W Campbell Rd.
Richardson, TX 75080
Registration:

Register Online Here. Online registration closes on Thursday, December 9, 2021 at 10 PM. Online registration accepts credit cards only.

Register Now
Details:

ABOUT OUR PANEL: Thanh Hoang, PhD student in the Public and Nonprofit Management Program at UT Dallas, will serve as our moderator. Our panelists are: Holley Caldwell, president of the board of directors of BvB Dallas, a non-profit organization that brings young-professionals together to raise awareness and funds for Alzheimer's disease research and support organizations in the Dallas-Fort Worth area; Asif Effendi, board member for the Karbala Center for Humanity; Venise Stuart, community volunteer; Travis Nolan, president of ADROIT Origami and a volunteer fundraiser for Paper for Water, a non-profit organization that raises money for water projects in developing countries; and Kezia Stegemoeller, senior director of donor engagement at The Dallas Foundation.

Time:
8:00:00 AM - Networking
8:30:00 AM - 9:30:00 AM - Luncheon Program : Funders' Forum

Have a speaker or topic to recommend to our programs committee?



The AFP Greater Dallas Chapter is committed to the principles of inclusion, diversity, equity, and access (IDEA). These principles influence our decision-making, planning, programming and member engagement.

We define diversity as the meaningful recognition and valuing of individual and collective differences in identities, perspectives, traditions, abilities, and life experiences.

We are committed to growing an accessible organization where all members can see their contributions treasured, perspectives respected, and culture valued.