---
Featured Job Bank Opportunities
Click here to learn about listing your Job Opening as a Featured Job Opening with AFP Greater Dallas.
---

---
For more than 30 years the AFP Greater Dallas Chapter has provided education, resources, opportunity and mutual support to its members. To read about and contribute to the history of the AFP Greater Dallas Chapter, click here. It's a living document, so please send your own remembrances and photos to .
October Newsletter
Check out the latest Greater Dallas AFP newsletter for information about monthly luncheons, President's Message, newest members, and much more.
Wednesday, October 28, 2020
Monthly Meeting Online
More Info / Register Now


Guest Speakers:
Paula Calise
Luncheon Program:

Storytelling and the Art of Saying Hello: 30 Seconds That Make All the Difference

As professionals, we all deserve to be known for our achievements and to be understood for our value proposition. Once called personal branding, the critical element is to introduce yourself to people in way that the listener understands the essence and uniqueness of our personal life. A well-conceived professional brand introduction is the old-fashioned elevator pitch, polished to a high degree professionalism to maximize memorable impact. A great professional brand quickly differentiates you from others. It is easily recognized when done well, yet so hard to make on our own. Once scripted and perfected, your brand introduction is a durable asset that can serve as your networking introduction, your LinkedIn profile summary, your professional resume summary and for use during internal meetings with partners or executives. Paula Calise will share with us her three-step method, and by the end of her program, everyone in the audience will have his or her own uniquely crafted, polished brand introduction.
Venue:
Registration:

Register Online Here. Online registration closes on Tuesday, October 27, 2020 at 10 PM. Online registration accepts credit cards only.

Details:
Paula Calise is a frequent speaker and instructor addressing career development and personal branding. She is an instructor with the Cox Business School Business Leadership Center and the Executive MBA program at SMU, and for the University of Texas at Dallas EMBA program for mid-career professionals. She is actively involved in community volunteerism and leadership, currently serving on the Dean's Advisory Board at UNT College of Business. She is also a board member of the DFW Retail Executive Association and cofounder of the Dallas Executives Women's Network Group. Paula currently serves as Principal of Linked Executive Search, a Dallas-based leading executive search firm that was named a top ten "Best of the Best Recruiting Firms" in a national survey by Forbes Magazine. She previously held senior sales and marketing positions with Viscern, TXU Energy, Lexis Nexis and IBM. She earned a Bachelor of Science degree in Human Resources from the University of Connecticut and an MBA in Information Technology from University of Houston.
Time:
12:00:00 AM - Networking
12:00:00 AM - 1:00:00 PM - Luncheon Program : Storytelling and the Art of Saying Hello: 30 Seconds That Make All the Difference

Thursday, June 3, 2021 - Friday, June 4, 2021
DFW Philanthropy in Action Conference
Have a speaker or topic to recommend to our programs committee?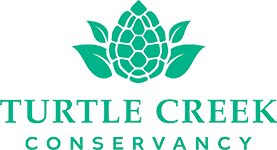 AFP Dallas appreciates Turtle Creek Conservancy for graciously opening its doors to us for our schedule of monthly programs. Turtle Creek Conservancy is a 501 (c)(3) charitable organization whose mission is to preserve, maintain and thoughtfully develop Oak Lawn Park and Arlington Hall," says Gay Waltrip Donnell, President and CEO of Turtle Creek Conservancy. By booking events at the Hall, you and your organization support Turtle Creek Conservancy's mission of caring for these Dallas treasures. For rental information visit www.arlingtonhallatleepark.com. We invite you to join Turtle Creek Conservancy to support our mission and meet our philanthropic members at www.theparkconservancy.org.