Featured Job Bank Opportunities
---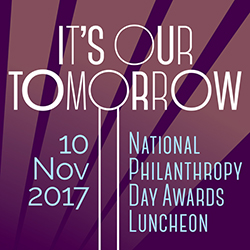 ---
For more than 30 years the Greater Dallas Chapter AFP has provided education, resources, opportunity and mutual support to its members. To read about and contribute to the history of the Greater Dallas Chapter AFP, click here. It's a living document, so please send your own remembrances and photos to .
Wednesday, October 25, 2017
October 2017 Luncheon
The October 2017 Luncheon will be on Wednesday, October 25, 2017.
More Info / Register Now


Time:
11:30:00 AM - Networking
11:50:00 AM - 1:00:00 PM - Luncheon Program : Is your Organization Ready for a Transformational Gift?

Guest Speakers:
Dr. Anu Partap (Rees-Jones Center for Foster Care Excellence); Terese Stevenson (Rees-Jones Foundation); John Mitchener (Children's Medical Center Foundation)
Luncheon Program:

Is your Organization Ready for a Transformational Gift?

A transformational gift is one that will have a major and lasting impact on an organization's ability to fulfill its mission. If you were asked, would you be able to define what kind of gift would be transformational for your organization? And are you ready to share your organization's vision, create a strategic plan and measure and report results to potential donors?

Venue:
Arlington Hall at Lee Park
3333 Turtle Creek Blvd.
Dallas, TX 75219
Registration:

Online registration for this luncheon has closed. You can still make reservations by fax or mail on a space-available basis by downloading the reservation form. (For security purposes we urge you NOT to email this interactive PDF form with your credit card number on it back to us. Instead, please snail mail, fax to 972-490-4219, or print out and scan before sending with your credit card information.)

Details:

John Mitchener is a Development Officer at Children's Medical Center Foundation, Dallas, Texas, the nation's fifth largest pediatric healthcare provider. Most recently he has taken a role as the Foundation's Planned Giving Officer in addition to his other duties. Prior to joining Children's Medical Center in 2012, John was a Development Manager for Texas Children's Hospital in Houston, Texas where he led the fundraising efforts for the Department of Surgery.

Anu Partap, MD, MPH, has been Clinical Director of the Foster Care Clinics at Children's Medical Center and Assistant Professor of Pediatrics at University of Texas Southwestern Medical Center since 2009. In 2014, she became Director of the Rees-Jones Center for Foster Care Excellence. She also co-chairs the Mental Health and Foster Care Committee for the Texas Pediatric Society. Her medical education and advocacy activities are dedicated to promoting health care and community support of children and youth in foster care.

Terese Stevenson is Vice President-Grants for The Rees-Jones Foundation, developing relationships with grant seekers to help support innovation and best practices in Child Welfare, Mental Health, Youth Development and Civic Benefit. She is a member of the Steering Committee of the Dallas 0-5 Funder's Collaborative and served on the Texas Education Agency's Expanded Learning Opportunities Council. She is a Court Appointed Special Advocate and a board member of Dallas CASA.
Thursday, June 14, 2018
CFRE Refresher Course
Friday, June 15, 2018
2018 DFW Philanthropy in Action Conference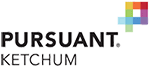 2017 Webinar Programs Host
"AFP Dallas appreciates the Lee Park & Arlington Hall Conservancy for graciously opening its doors to us for our schedule of monthly programs. The Conservancy is a 501 (c)(7) charitable organization whose mission is to preserve, maintain and thoughtfully develop Lee Park and Arlington Hall," says Gay Waltrip Donnell, President and CEO of the Conservancy. By booking events at the Hall, you and your organization support the Conservancy's mission of caring for these Dallas treasures. For rental information visit www.arlingtonhallatleepark.com. We invite you to join the Conservancy to support our mission and meet our philanthropic members at www.leeparkconservancy.org.