Featured Job Bank Opportunities
---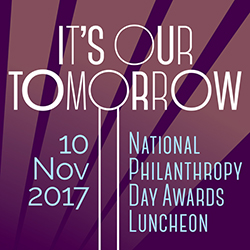 ---
For more than 30 years the Greater Dallas Chapter AFP has provided education, resources, opportunity and mutual support to its members. To read about and contribute to the history of the Greater Dallas Chapter AFP, click here. It's a living document, so please send your own remembrances and photos to .
Tuesday, September 26, 2017
Executive Conversation — Think Global, Act Local: How All Fundraising is International
Tuesday, September 26, 2017
Greater Dallas AFP Satellite Program — Doing It All: Effective Small Shop Fundraising Strategies
Wednesday, September 27, 2017
September 2017 Luncheon
The September 2017 Luncheon will be on Wednesday, September 27, 2017.
More Info / Register Now


Time:
11:30:00 AM - Networking
11:50:00 AM - 1:00:00 PM - Luncheon Program : Ethics, Accountability and Public Trust: Real World Examples on Things that Matter

Guest Speakers:
Alice Ferris, ACFRE, and Jim Anderson, CFRE
Luncheon Program:

Ethics, Accountability and Public Trust: Real World Examples on Things that Matter

You know you're supposed to apply ethical principles to your fundraising practices, but what happens when the rubber hits the road? Using real world, challenging situations, we'll discuss perceptions of what is ethical and what is "good business" in the nonprofit sector, how your board's understanding of accountability and ethics can impact your organization, and why being ethical is not "bad for business."

Venue:
Arlington Hall at Lee Park
3333 Turtle Creek Blvd.
Dallas, TX 75219
Registration:

Online registration for this luncheon has closed. You can still make reservations by fax or mail on a space-available basis by downloading the reservation form. (For security purposes we urge you NOT to email this interactive PDF form with your credit card number on it back to us. Instead, please snail mail, fax to 972-490-4219, or print out and scan before sending with your credit card information.)

Details:

Alice Ferris, ACFRE, has more than 25 years of professional fundraising experience, and specializes in strategic and development planning, board development, annual giving, nonprofit operations and public broadcasting hosting. Alice has served on a multitude of nonprofit boards over the past 20 years, currently chairs the Advanced Certified Fundraising Executive (ACFRE) credentialing board, and serves on the CFRE International Board and the Wisconsin School of Business Bolz Center for the Arts Administration advisory board. She is a three-time honoree as AFP Northern Arizona Fundraising Professional of the Year, and earned her CFRE in 1999 and her ACFRE in 2010.

Jim Anderson, CFRE, specializes in marketing and branding strategy, social media marketing, multimedia production, direct sales and sponsorship training programs, and board and organizational training. Jim was the 2013-2014 President of the AFP Northern Arizona Chapter, served on the AFP International Communications and Marketing Committee and the Committee on Directorship, and is an AFP Faculty Training Academy graduate. In addition, Jim was honored as the 2010 Association of Fundraising Professionals Northern Arizona Fundraising Professional of the Year. Jim has an extensive background in media production. He received his CFRE credential in 2013.
Thursday, October 5, 2017
2017 AFP Fundamentals of Fundraising Course
Wednesday, October 25, 2017
October 2017 Luncheon — Is your Organization Ready for a Transformational Gift?
Thursday, June 14, 2018
CFRE Refresher Course
Friday, June 15, 2018
2018 DFW Philanthropy in Action Conference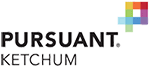 2017 Webinar Programs Host
"AFP Dallas appreciates the Lee Park & Arlington Hall Conservancy for graciously opening its doors to us for our schedule of monthly programs. The Conservancy is a 501 (c)(7) charitable organization whose mission is to preserve, maintain and thoughtfully develop Lee Park and Arlington Hall," says Gay Waltrip Donnell, President and CEO of the Conservancy. By booking events at the Hall, you and your organization support the Conservancy's mission of caring for these Dallas treasures. For rental information visit www.arlingtonhallatleepark.com. We invite you to join the Conservancy to support our mission and meet our philanthropic members at www.leeparkconservancy.org.