Featured Job Bank Opportunities
Click here to learn about listing your job bank opportunity as a Featured Job Bank Opportunity with AFP Greater Dallas.
---

---
For more than 30 years the AFP Greater Dallas Chapter has provided education, resources, opportunity and mutual support to its members. To read about and contribute to the history of the AFP Greater Dallas Chapter, click here. It's a living document, so please send your own remembrances and photos to .
August Newsletter
Check out the latest Greater Dallas AFP newsletter for information about monthly luncheons, President's Message, newest members, and much more.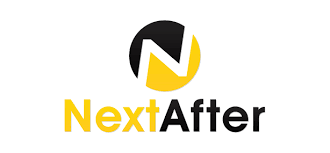 Workshop Series: Summer of Online Fundraising Optimization
On the second Wednesday each month this summer (June 10, July 8, and August 12), NextAfter and AFP Dallas will host a webinar exploring a different area of online fundraising with a highly practical and research-backed webinar. First event is Email & Donor Acquisition on June 10. Register for individual webinars, or save and register for the entire 3-part series!
Wednesday, August 26, 2020 Luncheon
More Info / Register Now


Guest Speakers:
Kent Weimer, Parkland Foundation
Luncheon Program:

Don't Ice Skate Out on the Pond Alone, Know Before You Go

Sometimes gifts and grants, while wonderful opportunities, present legal and ethical dilemmas with very considered decisions to be made. Kent Weimer

will share with us his up close and personal real life stories from the donation trenches, and include

practical, ethical considerations that ultimately impact an organization's operating procedures and fundraising philosophies.

Venue:
Registration:

Register Online Here. Online registration closes on Wednesday, August 26, 2020 at 10 PM. Online registration accepts credit cards only.

Details:

Kent Weimer has been Director of Trusts, Estates and Gift Planning for the Parkland Foundation since 2012, and has spent over 30 years in nonprofit management and development. Along the way, he has accumulated a host of best practices gleaned from first hand experiences at institutions that include Lake Forest College and the world renowned Shedd Aquarium in Chicago. A graduate of the University of Montana, Kent is a Board Member and Chair Elect of the National Association of Charitable Gift Planners and Past President of the Dallas Council of Charitable Gift Planners.

Time:
12:00:00 AM - Networking
12:00:00 PM - 1:00:00 PM - Luncheon Program : Don't Ice Skate Out on the Pond Alone, Know Before You Go

Wednesday, September 23, 2020
Luncheon
Wednesday, October 28, 2020
Luncheon
Thursday, June 3, 2021 - Friday, June 4, 2021
DFW Philanthropy in Action Conference
Have a speaker or topic to recommend to our programs committee?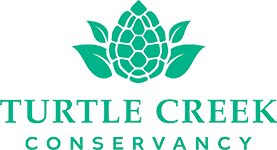 AFP Dallas appreciates Turtle Creek Conservancy for graciously opening its doors to us for our schedule of monthly programs. Turtle Creek Conservancy is a 501 (c)(3) charitable organization whose mission is to preserve, maintain and thoughtfully develop Oak Lawn Park and Arlington Hall," says Gay Waltrip Donnell, President and CEO of Turtle Creek Conservancy. By booking events at the Hall, you and your organization support Turtle Creek Conservancy's mission of caring for these Dallas treasures. For rental information visit www.arlingtonhallatleepark.com. We invite you to join Turtle Creek Conservancy to support our mission and meet our philanthropic members at www.theparkconservancy.org.