Featured Job Bank Opportunities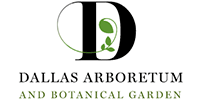 ---

---
For more than 30 years the AFP Greater Dallas Chapter has provided education, resources, opportunity and mutual support to its members. To read about and contribute to the history of the AFP Greater Dallas Chapter, click here. It's a living document, so please send your own remembrances and photos to .
February Newsletter
Check out the latest Greater Dallas AFP newsletter for information about monthly luncheons, President's Message, newest members, and much more.
Nominations Are Open for the 2021 AFP Greater Dallas Chapter NPD Awards. The deadline to nominate is Monday, April 12, 2021.

Wednesday, March 24, 2021 Luncheon

More Info / Register Now


Guest Speakers:
Minda Corso, W.K. Kellogg Foundation
Luncheon Program:

Digital Distinction - How to Stay True to Your Brand Amidst the Chaos

Everyone is shouting these days on every available media platform. We can all easily find something to be enraged about with every passing calendar day. I'll talk about how to know when it's time to speak up and when it's time to stay quiet for the sake of your brand.
Venue:
Virtual Luncheon
Registration:

Register Online Here. Online registration closes on Wednesday, March 24, 2021 at 10 PM. Online registration accepts credit cards only.

Details:
Minda Corso is a digital communications manager for the W.K. Kellogg Foundation in Battle Creek, Michigan. In this role, she is responsible for hands-on execution of integrated digital marketing and communications strategies to support organizational as well as internal and external communications goals and objectives. She works with the communications team to identify, develop, and execute digital marketing and communications tactics across the WKKF digital ecosystem. She collaborates with organizational peers and teams to elevate the foundationís strategies, programmatic priorities, and relationships with priority audiences, including internal staff, grantees and external stakeholders. Previously, Minda managed social media accounts for @JebBush, the Foundation for Excellence in Education (@ExcelinEd), the Air Force Medical Service, and Life Outreach International.
Time:
12:00:00 AM - Networking
12:00:00 PM - 1:00:00 PM - Luncheon Program : Digital Distinction - How to Stay True to Your Brand Amidst the Chaos


Wednesday, April 28, 2021
Luncheon Thursday, June 3, 2021 - Friday, June 4, 2021
DFW Philanthropy in Action Conference Have a speaker or topic to recommend to our programs committee?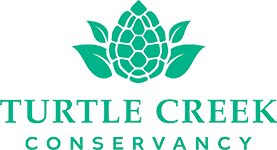 AFP Dallas appreciates Turtle Creek Conservancy for graciously opening its doors to us for our schedule of monthly programs. Turtle Creek Conservancy is a 501 (c)(3) charitable organization whose mission is to preserve, maintain and thoughtfully develop Oak Lawn Park and Arlington Hall," says Gay Waltrip Donnell, President and CEO of Turtle Creek Conservancy. By booking events at the Hall, you and your organization support Turtle Creek Conservancy's mission of caring for these Dallas treasures. For rental information visit www.arlingtonhallatleepark.com. We invite you to join Turtle Creek Conservancy to support our mission and meet our philanthropic members at www.theparkconservancy.org.