---
Featured Job Bank Opportunities
Click here to learn about listing your Job Opening as a Featured Job Opening with AFP Greater Dallas.
---

---
For more than 30 years the AFP Greater Dallas Chapter has provided education, resources, opportunity and mutual support to its members. To read about and contribute to the history of the AFP Greater Dallas Chapter, click here. It's a living document, so please send your own remembrances and photos to .
November Newsletter
Check out the latest Greater Dallas AFP newsletter for information about monthly luncheons, President's Message, newest members, and much more.
Wednesday, December 2, 2020
Monthly Meeting Online
More Info / Register Now


Guest Speakers:
Helen Holman
Luncheon Program:

The Better Together Fund - Driving Social Change in the D/FW Metroplex

Join us for our final program of the year as we learn more about the Better Together Fund, an innovative program that was developed to encourage and support nonprofits to explore formal, long-term collaborations as a way to maximize impact and drive large scale social change. The group who created the Better Together Fund three years ago includes some of the strongest philanthropic organizations in the Dallas/Fort Worth metroplex, including The Dallas Foundation, Lyda Hill, LH Capital Inc., The Meadows Foundation, United Way of Metropolitan Dallas and Hoblitzelle Foundation. Since its launch in June 2017, the Better Together Fund has awarded over 90 grants totaling $5.2 million to 59 unique collaborations representing 262 organizations.

Those who register for this online program will receive login credentials at least two days prior to the event via email.

Our thanks to Catapult Fundraising for hosting this program!

Venue:
Registration:

Register Online Here. Online registration closes on Tuesday, December 1, 2020 at 10 PM. Online registration accepts credit cards only.

Details:
Helen Holman

is Senior Vice President and Chief Impact Officer of The Dallas Foundation.

She has an extensive background in the nonprofit and philanthropic worlds including program development, stakeholder analysis, community needs assessment, collaboration and charitable giving. Prior to joining The Dallas Foundation, she was president of Helen Holman and Associates and president and CEO of the Dallas Children's Advocacy Center. An active community volunteer, she has served on numerous community boards and is past president of the Junior League of Dallas, Genesis Women's Shelter Alliance and The Dallas Assembly. Helen has her BBA in Marketing from UT Austin.

Time:
12:00:00 AM - Networking
12:00:00 AM - 1:00:00 PM - Luncheon Program : The Better Together Fund - Driving Social Change in the D/FW Metroplex

Thursday, June 3, 2021 - Friday, June 4, 2021
DFW Philanthropy in Action Conference
Have a speaker or topic to recommend to our programs committee?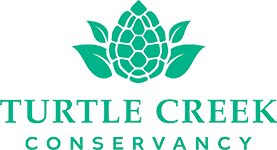 AFP Dallas appreciates Turtle Creek Conservancy for graciously opening its doors to us for our schedule of monthly programs. Turtle Creek Conservancy is a 501 (c)(3) charitable organization whose mission is to preserve, maintain and thoughtfully develop Oak Lawn Park and Arlington Hall," says Gay Waltrip Donnell, President and CEO of Turtle Creek Conservancy. By booking events at the Hall, you and your organization support Turtle Creek Conservancy's mission of caring for these Dallas treasures. For rental information visit www.arlingtonhallatleepark.com. We invite you to join Turtle Creek Conservancy to support our mission and meet our philanthropic members at www.theparkconservancy.org.