Featured Job Bank Opportunities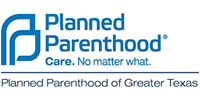 ---
For more than 30 years the Greater Dallas Chapter AFP has provided education, resources, opportunity and mutual support to its members. To read about and contribute to the history of the Greater Dallas Chapter AFP, click here. It's a living document, so please send your own remembrances and photos to .
Have a speaker or topic to recommend to our programs committee?
Wednesday, September 26, 2018
September 2018 Luncheon
The September 2018 Luncheon will be on Wednesday, September 26, 2018.
More Info / Register Now


Time:
11:30:00 AM - Networking
11:50:00 AM - 1:00:00 PM - Luncheon Program : Stop Hiding behind the Computer and Talk to Your Donors

Guest Speakers:
BJ Antes, VP of Advancement, Jesuit College Preparatory
Luncheon Program:

Stop Hiding behind the Computer and Talk to Your Donors

Building meaningful relationships with donors is an indispensable requirement for any organization successfully seeking support for its cause. While the usage of advanced technology in the areas of prospect management, research and stewardship are almost always well worth the investment when properly employed, the latest and greatest tech gimmick will never eclipse the human mind, voice or heart. B.J. will share real life examples and anecdotes from a decade and half of secondary school advancement experience, offering tools for gift officers and advancement departments to produce considerably stronger results for their organizations.

Venue:
Arlington Hall at Lee Park
3333 Turtle Creek Blvd.
Dallas, TX 75219
Registration:

Online registration for this luncheon has closed. You can still make reservations by fax or mail on a space-available basis by downloading the reservation form. (For security purposes we urge you NOT to email this interactive PDF form with your credit card number on it back to us. Instead, please snail mail, fax to 972-490-4219, or print out and scan before sending with your credit card information.)

Details:
B.J. Antes serves as Vice President of Advancement at Jesuit College Preparatory School of Dallas, where he is charged with securing principal gifts while providing oversight to the areas of development, alumni relations, advancement services, events, and communications. Antes also serves as the Executive Director of the Jesuit Dallas Foundation, working with the Foundation's board of trustees who are entrusted with growing and managing the endowment. Entering his 16th year with Jesuit, Antes also directs planned giving and other internal, community and special event fundraising activities. Jesuit Dallas has enjoyed a growth in its annual giving activity in each of the last 10 years, while nearly doubling its planned gift inventory over the last six years. Antes played a key role in the success of the "We Are Jesuit" capital campaign (2007-12), which at the time marked the largest fundraising drive in the history of the school. He was intricately involved in the planned development for Jesuit's first land expansion since 1962. An avid golfer, his favorite contribution over the years might be the MAGIS Golf Classic, which is annually listed as one of the top 10 charity golf events in North Texas by the Dallas Business Journal. Antes earned a BS in accounting from Murray State University and an MBA from SMU's Cox School of Business.
Wednesday, October 24, 2018
October 2018 Luncheon — Positioning for a Strong End-of-Year Giving Season: The Effects of the New Tax Law on Charitable Giving


"AFP Dallas appreciates the Lee Park & Arlington Hall Conservancy for graciously opening its doors to us for our schedule of monthly programs. The Conservancy is a 501 (c)(7) charitable organization whose mission is to preserve, maintain and thoughtfully develop Lee Park and Arlington Hall," says Gay Waltrip Donnell, President and CEO of the Conservancy. By booking events at the Hall, you and your organization support the Conservancy's mission of caring for these Dallas treasures. For rental information visit www.arlingtonhallatleepark.com. We invite you to join the Conservancy to support our mission and meet our philanthropic members at www.leeparkconservancy.org.