Thanks to Our 2023 Chapter Sponsor!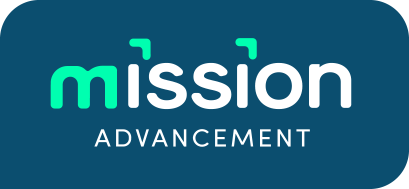 ---
Featured Job Bank Opportunities
Click here to learn about listing your Job Opening as a Featured Job Opening with AFP Greater Dallas.
---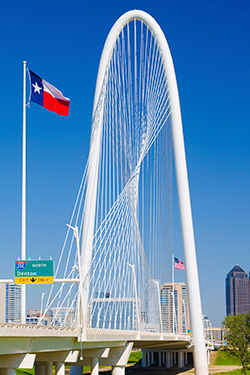 For more than 30 years the AFP Greater Dallas Chapter has provided education, resources, opportunity and mutual support to its members. To read about and contribute to the history of the AFP Greater Dallas Chapter, click here. It's a living document, so please send your own remembrances and photos to .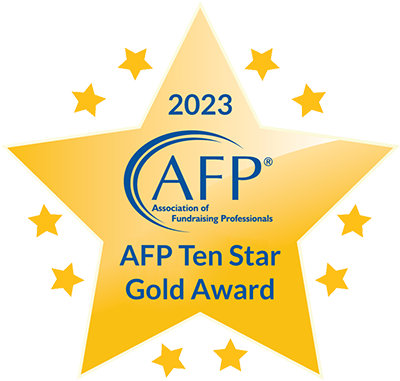 September Newsletter
Check out the latest Greater Dallas AFP newsletter for the latest information about chapter events, President's Message, newest members, and much more. Use the button below to sign up for our monthly newsletter!
Tuesday, September 26, 2023
Executive Conversation — Building Capacity and Sustainable Growth: A Strategic Approach for Leaders on How to Build a Team While Capitalizing on Opportunities
Have a speaker or topic to recommend to our programs committee?
Tuesday, September 26, 2023
Executive Conversation — Building Capacity and Sustainable Growth: A Strategic Approach for Leaders on How to Build a Team While Capitalizing on Opportunities
Presenter(s):
Maeve Riley (CCS Fundraising) and Elizabeth Hormann (CCS Fundraising)
Event Details:

Refreshments will be provided.

Executive Conversations are for AFP members and non-members holding executive positions with their organizations, and/or with 10+ years of fundraising experience.

Pegasus Park is located at I-35 and Commonwealth Drive. Free parking. Sponsored by CCS Fundraising.

A flourishing philanthropic landscape continues to grow at a rapid pace in North Texas, bringing with it both tremendous opportunity and increased challenges for nonprofit leadership. As the demands and opportunities increase and resources remain limited, development leaders often feel the pressure to focus on immediate needs rather than long-term growth strategies. Join us for this dynamic and interactive session. CCS Fundraising experts will show you how to support immediate needs while remaining focused on developing sustainable growth practices and team capacity. This presentation will provide case studies from leading philanthropic institutions on how a culture of philanthropy and strategic fundraising is built and sustained amidst immediate priorities. Learn how to increase the capacity of your development team and instill a culture of philanthropy within the board, organizational leadership, staff, donors, volunteers, and the community. Examples will include comprehensive campaigns, holistic strategic planning, and board engagements. Successful nonprofit leaders understand how to cultivate momentum, initiate sustainable growth, and cultivate a successful development team. Whether you're an established nonprofit or just starting, this session will equip you with actionable insights, so your organization thrives in the evolving philanthropic ecosystem of North Texas.

About Our Speakers

Maeve Riley, Senior Vice President, CCS Fundraising

Maeve Riley oversees operations in Texas and the Southern market. Based in Dallas, Maeve leverages her expertise of the regional philanthropic landscape to foster strategic partnerships with organizations. Maeve has worked with client partners throughout various sectors, with a focus on educational institutions. Maeve has been with the firm for more than seven years and has more than 15 years' experience in development-related work. She has developed specialties in interim management, assessments, development plans, feasibility studies, major and principal gift prospect strategy, campaign planning and execution, prospect landscaping, and staff capacity building and training. She has led the planning and execution of fundraising initiatives ranging from $10 million to $1 billion.

Elizabeth Hormann, Senior Vice President, CCS Fundraising

Elizabeth joined the firm in 2017 after spending a decade supporting non-profits in New York City. She is a member of the Central US leadership team. In this role, she brings operational and strategic leadership to CCS's more complex engagements and partnerships, with a focus on the North Texas market. She has worked across sectors and project types, led the planning and management of campaigns ranging in size from $100 million to $1 billion, and guided clients in securing multiple nine-figure gifts. Within CCS, Elizabeth is a member of the CCS Board of Directors Innovation Sub-Committee and is founding Co-Chair and serves as the Executive Sponsor of CCS Elevate, the firm's thought leadership initiative designed to apply CCS best practices to the next big questions in philanthropy.

Venue:
Pegasus Park (7th floor conference room)
Time:
5:30:00 PM - Networking
6:00:00 PM - 7:00:00 PM - Luncheon Program : Executive Conversation
Wednesday, September 27, 2023 Luncheon
Register Now


Guest Speakers:
Martha and Tom Day, Co-Founders, The Vitamin Bridge
Luncheon Program:

Building Bridges that Make the Difference

Martha and Tom Day will share their perspectives on the power of repeat giving, meaningful ways that fundraisers engage with their interests, starting their own non-profit organization, and their experience in soliciting and stewarding donors.
Venue:
Maggiano's Restaurant NorthPark Center
205 NorthPark Ctr
Dallas, TX 75225
Registration:

Register Online Here. Alternatively, you may download the reservation form and fax it in. (For security purposes we urge you NOT to email this interactive PDF form with your credit card number on it back to us. Instead, please snail mail, fax to 972-490-4219, or print out and scan before sending with your credit card information.) Online registration closes on Monday, September 25, 2023 at 10 PM. Online registration accepts credit cards only. To pay by check, mail or fax in the downloadable registration form.

Register Now
Details:
Martha and Tom Day are co-founders of The Vitamin Bridge in Coppell, Texas, a nonprofit that donates prenatal vitamins and nutrition information to first-touch providers serving under-resourced mothers-to-be. Partnerships with these organizations provide mothers early access to life-improving supplements while reducing the risk of preterm births, low birthweights, and birth defects.
Time:
11:30:00 AM - Networking
12:00:00 PM - 1:00:00 PM - Luncheon Program : Building Bridges that Make the Difference
Wednesday, October 25, 2023 Luncheon



The AFP Greater Dallas Chapter is committed to the principles of inclusion, diversity, equity, and access (IDEA). These principles influence our decision-making, planning, programming and member engagement.

We define diversity as the meaningful recognition and valuing of individual and collective differences in identities, perspectives, traditions, abilities, and life experiences.

We are committed to growing an accessible organization where all members can see their contributions treasured, perspectives respected, and culture valued.