Featured Job Bank Opportunities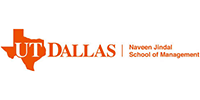 ---
For more than 30 years the Greater Dallas Chapter AFP has provided education, resources, opportunity and mutual support to its members. To read about and contribute to the history of the Greater Dallas Chapter AFP, click here. It's a living document, so please send your own remembrances and photos to .
Have a speaker or topic to recommend to our programs committee?
Tuesday, March 27, 2018
Executive Conversation — Is Planned Giving a Token Program in Your Organization?
Wednesday, March 28, 2018
March 2018 Luncheon
The March 2018 Luncheon will be on Wednesday, March 28, 2018.
More Info / Register Now


Time:
11:30:00 AM - Networking
11:50:00 AM - 1:00:00 PM - Luncheon Program : Do You Have a Strong Pipeline Funnel for Major Gifts and Planned Gifts?

Guest Speakers:
Diane M. Carlson and Anthony Alonso, Catapult Fundraising
Luncheon Program:

Do You Have a Strong Pipeline Funnel for Major Gifts and Planned Gifts?

Most shops (large or small) think they have a strong pipeline funnel that results in major and planned gifts. This presentation focuses on what a pipeline funnel template looks like, what fundraising tools comprise the funnel, the most effective tools in the funnel, and the cost effectiveness of each part of the funnel. If you would like to improve the effectiveness of your pipeline funnel, this presentation is for you!

Sponsored by
LaGrange College

Designed for working professionals, the LaGrange College Master's degree in Philanthropy and Development will help you make an even greater impact for good. The 25-month program combines two-week immersion experiences on campus in the summer with the flexibility of online coursework during the fall and spring semesters. The only degree of its kind in the Southeast, the program provides practical knowledge and real-world skills, which can be instantly applied to the challenges you face day-to-day.

Venue:
Arlington Hall at Lee Park
3333 Turtle Creek Blvd.
Dallas, TX 75219
Registration:

Register Online Here. Alternatively, you may download the reservation form and fax it in. (For security purposes we urge you NOT to email this interactive PDF form with your credit card number on it back to us. Instead, please snail mail, fax to 972-490-4219, or print out and scan before sending with your credit card information.) Online registration closes on Wednesday, March 21, 2018 at 10 PM. Online registration accepts credit cards only. To pay by check, mail or fax in the downloadable registration form.

Details:

Diane M. Carlson, Chairman of Catapult Fundraising, Inc. is a nationally known speaker and author on fundraising. With decades of fundraising experience, she is the former Chairman of IDC and the former Founder/CEO of 1-2-1 Philanthropic Services, Inc. Diane has served on the National Board of AFP International, the AFP Foundation Board, and with AFP Industry Partners. She is former President of the New Jersey Chapter and a current member of AFP Las Vegas Chapter. She received the Outstanding Fundraiser of the Year award from the New Jersey Chapter and the Lifetime Achievement award from the Las Vegas Chapter.

Anthony Alonso, President of Catapult Fundraising, has over 25 years of experience in direct marketing. He is often called upon as an industry leader to speak on telephone, planned giving and social media marketing. His experience ranges in the education, health care, social services and arts markets. Anthony served three terms on the AFP Foundation Board, was a founding member of the AFP Industry Partners Council, and is currently an officer of the New Jersey Chapter AFP. He has provided pro-bono calling services to many organizations, including the AFP Foundation for Philanthropy.
Wednesday, April 25, 2018
April 2018 Luncheon — TBD
Wednesday, May 23, 2018
May 2018 Luncheon — TBD
Thursday, June 14, 2018
CFRE Refresher Course
Friday, June 15, 2018
2018 DFW Philanthropy in Action Conference
Wednesday, August 22, 2018
August 2018 Luncheon — TBD
Wednesday, September 26, 2018
September 2018 Luncheon — TBD
Wednesday, October 24, 2018
October 2018 Luncheon — TBD


"AFP Dallas appreciates the Lee Park & Arlington Hall Conservancy for graciously opening its doors to us for our schedule of monthly programs. The Conservancy is a 501 (c)(7) charitable organization whose mission is to preserve, maintain and thoughtfully develop Lee Park and Arlington Hall," says Gay Waltrip Donnell, President and CEO of the Conservancy. By booking events at the Hall, you and your organization support the Conservancy's mission of caring for these Dallas treasures. For rental information visit www.arlingtonhallatleepark.com. We invite you to join the Conservancy to support our mission and meet our philanthropic members at www.leeparkconservancy.org.