---
Featured Job Bank Opportunities
Click here to learn about listing your Job Opening as a Featured Job Opening with AFP Greater Dallas.
---

---
For more than 30 years the AFP Greater Dallas Chapter has provided education, resources, opportunity and mutual support to its members. To read about and contribute to the history of the AFP Greater Dallas Chapter, click here. It's a living document, so please send your own remembrances and photos to .
September Newsletter
Check out the latest Greater Dallas AFP newsletter for information about monthly luncheons, President's Message, newest members, and much more.
Wednesday, September 23, 2020
Online Monthly Meeting
More Info / Register Now


Guest Speakers:
Meyer L. Bodoff, Dallas Jewish Community Foundation, Michelle George, Texas Capital Bank, Andy Smith, Texas Instruments
Luncheon Program:

Fall Funder's Forum - What Funders are Really Seeking When Awarding Program Dollars

Funders from the Dallas Jewish Community Foundation, Texas Capital Bank and Texas Instruments share their "secret sauce," insights into their funding cause areas, typical dollar awards and funding schedules. Attendees will gain an insider's perspective on corporate funding priorities when making tough decisions about awarding program dollars.

Venue:
Registration:

Register Online Here. Online registration closes on Wednesday, September 23, 2020 at 10 PM. Online registration accepts credit cards only.

Details:

Meyer L. Bodoff is President/CEO of the Dallas Jewish Community Foundation and a non-profit professional with over 30 years' experience. He previously served as CEO of Jewish Federations and Community Centers in Las Vegas, Nevada, Southern Maine, Central New York State, and Central Massachusetts. He was Chairman of the Nevada Emergency Food and Shelter Board for four years, and has held additional key positions, including President of the Portland Crime Task Force and Vice President of the Portland Interfaith Council. He earned the "Chartered Advisor in Philanthropy" designation from the American College of Financial Services in 2011.

Michelle George is Vice President and Community Relations Manager for Texas Capital Bank, where she leads corporate social responsibility initiatives including philanthropy and employee engagement. Under her leadership, Texas Capital Bank has won many awards, including the DCEO Corporate Citizenship Award, Federal Home Loan Bank C.A.R.E. Award, and the Greater Dallas AFP's Outstanding Corporation Award. She received her master's degree in strategic public relations from George Washington University. She currently serves on the board of Readers 2 Leaders, is a Mayor's Star Council alumna, and a Community First Award winner.

Andy Smith is Director of Giving and Volunteering for Texas Instruments and also serves as executive director of the TI Foundation. Andy is most active in the community, serving on the board of the Dallas Theater Center, the Best in Class Advisory Board, the SMU Dedman College Executive Board and the Boston College Center Executive Forum. He is also co-chair of the 2021 Dallas Symphony Gala. A fifth-generation Texan and member of the Leadership Dallas class of 2010, Andy received a B.A. from Southern Methodist University, cum laude.

Time:
12:00:00 PM - Networking
12:00:00 PM - 1:00:00 PM - Luncheon Program : Fall Funder's Forum - What Funders are Really Seeking When Awarding Program Dollars

Wednesday, October 28, 2020
Luncheon
Thursday, June 3, 2021 - Friday, June 4, 2021
DFW Philanthropy in Action Conference
Have a speaker or topic to recommend to our programs committee?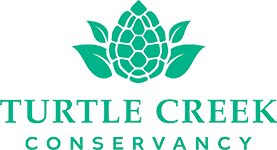 AFP Dallas appreciates Turtle Creek Conservancy for graciously opening its doors to us for our schedule of monthly programs. Turtle Creek Conservancy is a 501 (c)(3) charitable organization whose mission is to preserve, maintain and thoughtfully develop Oak Lawn Park and Arlington Hall," says Gay Waltrip Donnell, President and CEO of Turtle Creek Conservancy. By booking events at the Hall, you and your organization support Turtle Creek Conservancy's mission of caring for these Dallas treasures. For rental information visit www.arlingtonhallatleepark.com. We invite you to join Turtle Creek Conservancy to support our mission and meet our philanthropic members at www.theparkconservancy.org.