Featured Job Bank Opportunities
---
For more than 30 years the Greater Dallas Chapter AFP has provided education, resources, opportunity and mutual support to its members. To read about and contribute to the history of the Greater Dallas Chapter AFP, click here. It's a living document, so please send your own remembrances and photos to .
Convenient, Discounted, One-Time Registration for an Entire Year of Educational Programming. ONLY AVAILABLE THROUGH JANUARY 31, 2019
Wednesday, January 23, 2019 Luncheon
More Info / Register Now


Guest Speakers:
Kristine Conway, MS, PCC, President, Effective Focus, Inc.
Luncheon Program:

Breaking Free of Self Imposed Barriers: Implementing Organizational Change Through More Effective Leadership Skills

Based on the three International Coach Federation competencies used to develop professional coaches - Presence, Powerful Questioning, and Direct Communication - this session is designed to help those who lead others distinguish between Power and Influence as they embrace coaching as a leadership style. Each competency will be explored through interactive exercises to help increase participants' understanding and personal effectiveness. Participants will gain an understanding of how to:

Build trust by developing their own inspiring presence through increasing self-awareness, identifying what behaviors/experiences trigger less than effective reactions, and how to self-manage for better outcomes.

Empower others by staying curious through the art of asking questions that move the other toward their own solution.

Support an adult-to-adult relationship through direct communication where communicating directly provides the greatest benefit to the situation.

Venue:
Arlington Hall at Oak Lawn Park
3333 Turtle Creek Blvd.
Dallas, TX 75219
Registration:

Online registration for this luncheon has closed. You can still make reservations by fax or mail on a space-available basis by downloading the reservation form. (For security purposes we urge you NOT to email this interactive PDF form with your credit card number on it back to us. Instead, please snail mail, fax to 972-490-4219, or print out and scan before sending with your credit card information.)

Details:

Kristine Conway, MS, PCC, is President of Effective Focus, Inc., professional development and change management company specializing in emotional intelligence. Kristine works exclusively with executive leaders who understand the need for personal and organizational-wide change, helping leaders increase personal effectiveness through individualized development paths. She served as a member of the 2012-2013 Board of Examiners for the Quality Texas Assessment and Feedback Program and was a co-recipient of the Quality Texas Foundation 2012 Texas Award for Performance Excellence (TAPE). She is also the author of Obligated No More, a book designed to help individuals rid themselves of the most common self-imposed barriers to success. Kristine holds a master's degree in management and administrative sciences with a concentration in organization behavior and executive coaching from the University of Texas at Dallas. She is also certified by the International Coach Federation as a Professional Certified Coach (PCC).

Time:
11:30:00 AM - Networking
11:50:00 AM - 1:00:00 PM - Luncheon Program : Breaking Free of Self Imposed Barriers: Implementing Organizational Change Through More Effective Leadership Skills

Thursday, January 31, 2019
Professional Development Subscription
Wednesday, February 27, 2019 Luncheon
Wednesday, March 27, 2019 Luncheon
Wednesday, April 24, 2019 Luncheon
Wednesday, June 26, 2019 Luncheon
Wednesday, August 28, 2019 Luncheon
Wednesday, September 25, 2019 Luncheon
Wednesday, October 30, 2019 Luncheon
Have a speaker or topic to recommend to our programs committee?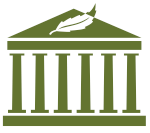 AFP Dallas appreciates The Conservancy for graciously opening its doors to us for our schedule of monthly programs. The Conservancy is a 501 (c)(3) charitable organization whose mission is to preserve, maintain and thoughtfully develop Oak Lawn Park and Arlington Hall," says Gay Waltrip Donnell, President and CEO of The Conservancy. By booking events at the Hall, you and your organization support The Conservancy's mission of caring for these Dallas treasures. For rental information visit www.arlingtonhallatleepark.com. We invite you to join the Conservancy to support our mission and meet our philanthropic members at www.theparkconservancy.org.