Featured Job Bank Opportunities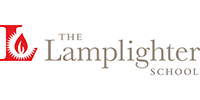 ---
For more than 30 years the Greater Dallas Chapter AFP has provided education, resources, opportunity and mutual support to its members. To read about and contribute to the history of the Greater Dallas Chapter AFP, click here. It's a living document, so please send your own remembrances and photos to .
Have a speaker or topic to recommend to our programs committee?
Wednesday, August 22, 2018
August 2018 Luncheon
The August 2018 Luncheon will be on Wednesday, August 22, 2018.
Wednesday, September 26, 2018
September 2018 Luncheon — TBD
Wednesday, October 24, 2018
October 2018 Luncheon — TBD


"AFP Dallas appreciates the Lee Park & Arlington Hall Conservancy for graciously opening its doors to us for our schedule of monthly programs. The Conservancy is a 501 (c)(7) charitable organization whose mission is to preserve, maintain and thoughtfully develop Lee Park and Arlington Hall," says Gay Waltrip Donnell, President and CEO of the Conservancy. By booking events at the Hall, you and your organization support the Conservancy's mission of caring for these Dallas treasures. For rental information visit www.arlingtonhallatleepark.com. We invite you to join the Conservancy to support our mission and meet our philanthropic members at www.leeparkconservancy.org.