Featured Job Bank Opportunities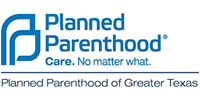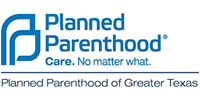 ---

---
For more than 30 years the Greater Dallas Chapter AFP has provided education, resources, opportunity and mutual support to its members. To read about and contribute to the history of the Greater Dallas Chapter AFP, click here. It's a living document, so please send your own remembrances and photos to .

Wednesday, September 25, 2019 Luncheon
More Info / Register Now


Guest Speakers:
Scott Murray, Murray Media
Luncheon Program:

Creating Champions of Change through a Culture of Civility

The world is changing at a rapid rate. Adapting to change is no longer an option, it is a necessity. Through the power of storytelling and contemporary leadership principles, Scott's insightful presentation creates awareness that is crucial in today's rapidly changing world. The message inspires a call for more agility, respect, kindness and responsibility so that we may collectively create a more civil culture within our workplace, our community and in life. The CHAMPIONS PROGRAM creates the groundwork for any level of leadership to courageously step into an influential position of power with both grace and gravitas.

Venue:
Arlington Hall at Oak Lawn Park
3333 Turtle Creek Blvd.
Dallas, TX 75219
Registration:

Online registration for this luncheon has closed. You can still make reservations by fax or mail on a space-available basis by downloading the reservation form. (For security purposes we urge you NOT to email this interactive PDF form with your credit card number on it back to us. Instead, please snail mail, fax to 972-490-4219, or print out and scan before sending with your credit card information.)

Details:

From U.S. Presidents to U.S. Opens, the World Series to the World Cup, the Olympic Games and 30 straight Super Bowls,

Scott Murray has covered them all. He spent three decades with NBC television as a multi EMMY Award-winning television sports anchor and broadcast journalist. Scott was named Sportscaster of the Year 17 times by various news organizations. He has been recognized as a Living Legend of Journalism by the Press Club of Dallas and is a recipient of the prestigious Silver Circle Lifetime Achievement Award from the National Academy of Television Arts and Sciences. He presently hosts two weekly radio programs, The Scott Murray Show and Leading the Way Today. In addition, Scott remains a sought-after keynote speaker, regularly serves as an emcee, host, or moderator for corporate conferences and charitable events, and, is a published author of two books: Whatever It Takes and Bring Out The BEST. Scott is Chairman/CEO of Murray Media, an EMMY Award-winning video/HD television production and A/V event media company he owns with his son. Scott is active in numerous organizations, serving as a volunteer or on the board of countless children's, civic, charitable and non-profit organizations. Three annual awards have been named after him: the National Football Foundation Gridiron Club Scott Murray Community Service Scholarship, Scott Murray Excellence in Media Award, and the Best Buddies Scott Murray Buddy Award.
Time:
11:30:00 AM - Networking
11:50:00 AM - 1:00:00 PM - Luncheon Program : Creating Champions of Change through a Culture of Civility

Wednesday, October 23, 2019 Luncheon— Stories from the Trenches: Gift Agreements and Appraisals and Receipts, Oh My!
Have a speaker or topic to recommend to our programs committee?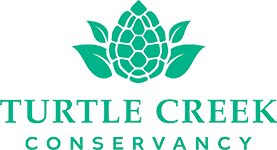 AFP Dallas appreciates Turtle Creek Conservancy for graciously opening its doors to us for our schedule of monthly programs. Turtle Creek Conservancy is a 501 (c)(3) charitable organization whose mission is to preserve, maintain and thoughtfully develop Oak Lawn Park and Arlington Hall," says Gay Waltrip Donnell, President and CEO of Turtle Creek Conservancy. By booking events at the Hall, you and your organization support Turtle Creek Conservancy's mission of caring for these Dallas treasures. For rental information visit www.arlingtonhallatleepark.com. We invite you to join Turtle Creek Conservancy to support our mission and meet our philanthropic members at www.theparkconservancy.org.