Featured Job Bank Opportunities
Click here to learn about listing your Job Opening as a Featured Job Opening with AFP Greater Dallas.
---

---
For more than 30 years the AFP Greater Dallas Chapter has provided education, resources, opportunity and mutual support to its members. To read about and contribute to the history of the AFP Greater Dallas Chapter, click here. It's a living document, so please send your own remembrances and photos to .
April Newsletter
Check out the latest Greater Dallas AFP newsletter for information about monthly luncheons, President's Message, newest members, and much more.
Wednesday, April 28, 2021 Luncheon
Register Now


Guest Speakers:
Daryl Upsall, Daryl Upsall International
Luncheon Program:

How to Have an International Career in Fundraising

Gain insider professional advice from someone that has worked and hired staff on a truly international level. Receive expert advice on how to take your career to the next level internationally, including how to build your international brand and profile, what recruiters are looking for during the hiring process and how to prepare for interview.

Venue:
Virtual Luncheon
Registration:

Register Online Here. Online registration closes on Friday, April 23, 2021 at 10 PM. Online registration accepts credit cards only.

Register Now
Details:
Based in Madrid, Spain, Daryl Upsall has 37 years' experience working with over 240 non-profits in 70 countries. Known for his leadership and innovation, pioneering digital fundraising as a co-creator of face-to-face fundraising during the 1990s when leading Greenpeace International fundraising worldwide. Daryl Upsall International provides strategic consulting support to the world's leading UN agencies and INPOs, and its search division has successfully recruited 654 positions for 218 different organizations in 127 different locations worldwide. He is the founder/co-owner of Spain's leading telephone fundraising agency, The Fundraising Company SL, and the F2F agency International Fundraising SL in Spain and Mexico. In Spain, these agencies raised over 1.75 billion Euros for non-profits. Daryl has spoken at conferences in 32 countries and writes for leading non-profit journals. He is a Fellow of the UK Institute of Fundraising and former Vice Chair of the Association of Fundraising Professionals.
Time:
12:00:00 AM - Networking
12:00:00 PM - 1:00:00 PM - Luncheon Program : How to Have an International Career in Fundraising

Thursday, May 13, 2021
Thursday's Thoughts
Wednesday, May 26, 2021 Luncheon — How to Rule with LGBTQ Donors
Thursday, June 3, 2021 - Friday, June 4, 2021
DFW Philanthropy in Action Conference
Thursday, June 10, 2021
Thursday's Thoughts
Thursday, July 8, 2021
Thursday's Thoughts
Thursday, August 12, 2021
Thursday's Thoughts
Wednesday, August 25, 2021 Luncheon
Thursday, September 9, 2021
Thursday's Thoughts
Wednesday, September 29, 2021 Luncheon
Thursday, October 14, 2021
Thursday's Thoughts
Wednesday, October 27, 2021 Luncheon
Thursday, November 11, 2021
Thursday's Thoughts
Have a speaker or topic to recommend to our programs committee?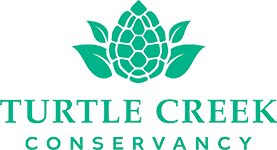 AFP Dallas appreciates Turtle Creek Conservancy for graciously opening its doors to us for our schedule of monthly programs. Turtle Creek Conservancy is a 501 (c)(3) charitable organization whose mission is to preserve, maintain and thoughtfully develop Oak Lawn Park and Arlington Hall," says Gay Waltrip Donnell, President and CEO of Turtle Creek Conservancy. By booking events at the Hall, you and your organization support Turtle Creek Conservancy's mission of caring for these Dallas treasures. For rental information visit www.arlingtonhallatleepark.com. We invite you to join Turtle Creek Conservancy to support our mission and meet our philanthropic members at www.theparkconservancy.org.