Featured Job Bank Opportunities
---
For more than 30 years the Greater Dallas Chapter AFP has provided education, resources, opportunity and mutual support to its members. To read about and contribute to the history of the Greater Dallas Chapter AFP, click here. It's a living document, so please send your own remembrances and photos to .
Convenient, Discounted, One-Time Registration for an Entire Year of Educational Programming. ONLY AVAILABLE THROUGH JANUARY 31, 2019
Wednesday, February 27, 2019 Luncheon
More Info / Register Now


Guest Speakers:
Jeff Giddens, President, NextAfter
Luncheon Program:

Why Donors Don't Give to You (and How to Fix It)

Over the past five years, Jeff Giddens and the team at NextAfter have run more than 1,200 online fundraising experiments studying more than 217 million donor interactions and 2,7 million donations, all trying to understand the answer to one question: what makes donors give? In this session, he'll reveal the most interesting findings from NextAfter's research, including six factors that might be keeping more donors from giving to your organization. You'll walk away with practical ideas that you can implement right away to increase your fundraising results online, offline, and in person, all backed by scientifically-validated research.

Venue:
Arlington Hall at Oak Lawn Park
3333 Turtle Creek Blvd.
Dallas, TX 75219
Registration:

Online registration for this luncheon has closed. You can still make reservations by fax or mail on a space-available basis by downloading the reservation form. (For security purposes we urge you NOT to email this interactive PDF form with your credit card number on it back to us. Instead, please snail mail, fax to 972-490-4219, or print out and scan before sending with your credit card information.)

Details:

As President of NextAfter, Jeff Giddens is responsible for leading client relationships by growing the capacity and effectiveness of their digital fundraising programs. He previously led the digital marketing department for Mark Cuban's HDNet television network, and also ran marketing and membership at North Texas Public Broadcasting, Dallas' triple-affiliate public broadcasting station. Jeff has spoken at a number of national nonprofit conferences including TEDx, the Direct Marketing Association Non Profit Federation and Association of Fundraising Professionals International. He is a graduate of Abilene Christian University, where he majored in communication.

Time:
11:30:00 AM - Networking
11:50:00 AM - 1:00:00 PM - Luncheon Program : Why Donors Don't Give to You (and How to Fix It)

Special Thanks to Our Luncheon Sponsor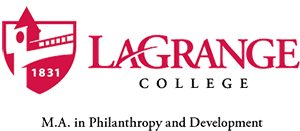 Wednesday, March 27, 2019 Luncheon— Nothing Happens Until Someone Feels Something
Wednesday, April 24, 2019 Luncheon
Wednesday, June 26, 2019 Luncheon
Wednesday, August 28, 2019 Luncheon
Wednesday, September 25, 2019 Luncheon
Wednesday, October 30, 2019 Luncheon
Have a speaker or topic to recommend to our programs committee?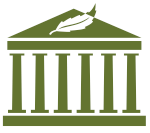 AFP Dallas appreciates The Conservancy for graciously opening its doors to us for our schedule of monthly programs. The Conservancy is a 501 (c)(3) charitable organization whose mission is to preserve, maintain and thoughtfully develop Oak Lawn Park and Arlington Hall," says Gay Waltrip Donnell, President and CEO of The Conservancy. By booking events at the Hall, you and your organization support The Conservancy's mission of caring for these Dallas treasures. For rental information visit www.arlingtonhallatleepark.com. We invite you to join the Conservancy to support our mission and meet our philanthropic members at www.theparkconservancy.org.