---
Featured Job Bank Opportunities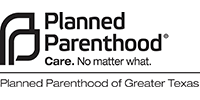 ---

---
For more than 30 years the AFP Greater Dallas Chapter has provided education, resources, opportunity and mutual support to its members. To read about and contribute to the history of the AFP Greater Dallas Chapter, click here. It's a living document, so please send your own remembrances and photos to .
December Newsletter
Check out the latest Greater Dallas AFP newsletter for information about monthly luncheons, President's Message, newest members, and much more.
Wednesday, January 27, 2021 Luncheon
More Info / Register Now


Guest Speakers:
Mary Martin, Managing Editor, Dallas Doing Good & Founder, Lift Communications
Luncheon Program:

Storytelling to Build Capacity

Mary Martin is the managing editor of Dallas Doing Good and the founder of Lift Communications, a communications consulting firm helping small nonprofits

grow in a sustainable way so that more stories of service, restoration, and hope can be heard

.

She previously served as a graphic designer and marketing manager in both the corporate and nonprofit sectors before transitioning to consulting for small nonprofits and social entrepreneurs.

She currently serves on the board of the Women's Non-Profit Alliance. Mary graduated from Southeastern University with a degree in Journalism & Public Relations.

Venue:
Virtual Luncheon
Registration:

Register Online Here. Online registration closes on Wednesday, January 27, 2021 at 10 PM. Online registration accepts credit cards only.

Details:
The growth of social good work across our city relies on not only effective programming, but also storytelling that portrays the impact. Capacity building through storytelling happens at the intersection of communications, marketing, media, and connecting with the community in an inspiring way.
Time:
12:00:00 AM - Networking
12:00:00 PM - 1:00:00 PM - Luncheon Program : Storytelling to Build Capacity

Wednesday, February 24, 2021
Luncheon
Wednesday, March 24, 2021
Luncheon
Wednesday, April 28, 2021
Luncheon
Thursday, June 3, 2021 - Friday, June 4, 2021
DFW Philanthropy in Action Conference
Have a speaker or topic to recommend to our programs committee?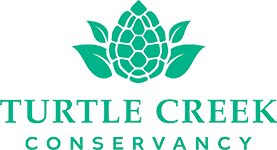 AFP Dallas appreciates Turtle Creek Conservancy for graciously opening its doors to us for our schedule of monthly programs. Turtle Creek Conservancy is a 501 (c)(3) charitable organization whose mission is to preserve, maintain and thoughtfully develop Oak Lawn Park and Arlington Hall," says Gay Waltrip Donnell, President and CEO of Turtle Creek Conservancy. By booking events at the Hall, you and your organization support Turtle Creek Conservancy's mission of caring for these Dallas treasures. For rental information visit www.arlingtonhallatleepark.com. We invite you to join Turtle Creek Conservancy to support our mission and meet our philanthropic members at www.theparkconservancy.org.