Featured Job Bank Opportunities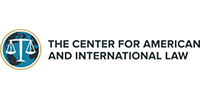 ---

---
For more than 30 years the AFP Greater Dallas Chapter has provided education, resources, opportunity and mutual support to its members. To read about and contribute to the history of the AFP Greater Dallas Chapter, click here. It's a living document, so please send your own remembrances and photos to .
February Newsletter
Learn more about the next luncheon, read Shawn Wills' President's Message, and see who has joined and renewed.
Tuesday, February 25, 2020
Young Professionals Coffee & Conversation
Wednesday, February 26, 2020 Luncheon
More Info / Register Now


Guest Speakers:
Dr. Cheryl Jackson, Minnie's Food Pantry
Luncheon Program:

How I Got Oprah, and Other Words of Wisdom for Marketing Your Mission

Dr. Cheryl "Action" Jackson will share with her audience what is possible when we speak life to our dreams, claim what is ours and give to others, recounting the inspiring and hilarious stories of her unlikely but providential encounters with extraordinary people, including Emmitt Smith, Will Smith, and Oprah Winfrey. Her hard-won insights will motivate you to discover what in the world you are supposed to be doing with your life!

Venue:
Registration:

Register Online Here. Alternatively, you may download the reservation form and fax it in. (For security purposes we urge you NOT to email this interactive PDF form with your credit card number on it back to us. Instead, please snail mail, fax to 972-490-4219, or print out and scan before sending with your credit card information.) Online registration closes on Friday, February 21, 2020 at 10 PM. Online registration accepts credit cards only. To pay by check, mail or fax in the downloadable registration form.

Details:
Cheryl "Action" Jackson

is an author, speaker, TV host and successful social entrepreneur. She is a writer for the Huffington Post and sought-after consultant to non-profit organizations. Jackson

has gone from experiencing hunger herself to providing more than seven million meals to children and families through her award-winning organization Minnie's Food Pantry. Jackson has raised tens of thousands of dollars from Oprah Winfrey, Ellen Degeneres, Mark Cuban, Jeffrey Katzenberg of DreamWorks and many others in support of her charity. She has been recognized and featured nationally in Essence, Jet Magazine, ABC News, NBC, CBS The Talk, Oprah Winfrey.com, TBN and The Steve Harvey Show. Jackson's heart for people makes it easy for her to Take Action during times of need. During the devastation of Hurricane Harvey on the neighboring city of Houston, TX, Jackson led truckloads of food, toiletries, clothing and supplies to those affected by the storm. Under her direction, Minnie's Food Pantry is still boots on the ground, continuing trips to the Houston area to service thousands of families in need.
Time:
11:30:00 AM - Networking
11:50:00 AM - 1:00:00 PM - Luncheon Program : How I Got Oprah, and Other Words of Wisdom for Marketing Your Mission

Wednesday, March 25, 2020 Luncheon
Wednesday, April 22, 2020 Luncheon
Wednesday, May 27, 2020 Luncheon
Thursday, June 4, 2020
CFRE Refresher Course
Friday, June 5, 2020
DFW Philanthropy in Action Conference
Wednesday, August 26, 2020 Luncheon
Wednesday, September 23, 2020 Luncheon
Wednesday, October 28, 2020 Luncheon
Have a speaker or topic to recommend to our programs committee?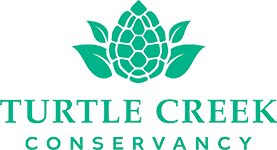 AFP Dallas appreciates Turtle Creek Conservancy for graciously opening its doors to us for our schedule of monthly programs. Turtle Creek Conservancy is a 501 (c)(3) charitable organization whose mission is to preserve, maintain and thoughtfully develop Oak Lawn Park and Arlington Hall," says Gay Waltrip Donnell, President and CEO of Turtle Creek Conservancy. By booking events at the Hall, you and your organization support Turtle Creek Conservancy's mission of caring for these Dallas treasures. For rental information visit www.arlingtonhallatleepark.com. We invite you to join Turtle Creek Conservancy to support our mission and meet our philanthropic members at www.theparkconservancy.org.