Featured Job Bank Opportunities
---
For more than 30 years the Greater Dallas Chapter AFP has provided education, resources, opportunity and mutual support to its members. To read about and contribute to the history of the Greater Dallas Chapter AFP, click here. It's a living document, so please send your own remembrances and photos to .
Nominations Are Open for the 2019 Greater Dallas Chapter AFP NPD Awards. The deadline to nominate is April 15, 2019.
Wednesday, March 27, 2019 Luncheon
More Info / Register Now


Guest Speakers:
Tammy Zonker, Fundraising Transformed
Luncheon Program:

Nothing Happens Until Someone Feels Something

Tammy Zonker will share inspiring examples of donor engagement that make donors feel something. She'll also share research on what motivates giving and the principles of neuro-science that prove nothing happens until someone feels something.

Venue:
Arlington Hall at Oak Lawn Park
3333 Turtle Creek Blvd.
Dallas, TX 75219
Registration:

Online registration for this luncheon has closed. You can still make reservations by fax or mail on a space-available basis by downloading the reservation form. (For security purposes we urge you NOT to email this interactive PDF form with your credit card number on it back to us. Instead, please snail mail, fax to 972-490-4219, or print out and scan before sending with your credit card information.)

Details:
Recognized as one of America's Top 25 Fundraising Experts, Tammy Zonker is an inspiring international speaker and trainer in the discipline of transformational philanthropy. In 2008, Tammy founded Fundraising Transformed, a training and coaching company that equips and empowers nonprofit fundraising professionals, CEOs and board members. A masterful storytelling and major gifts strategist, she has trained, coached and led nonprofit teams to raise more than $450M, including $27.1M from General Motors Company to the United Way for Southeastern Michigan, the largest single gift given in the 40+ year history of the GM Foundation, as well as the largest ever received by United Way Worldwide. While serving as Chief Philanthropy Officer for the Children's Center in Detroit, she successfully led the effort to triple funding results in three years. Tammy moved to Detroit in 2008 determined to successfully raise money in the most challenging economy in the U.S. She has turned those experiences into strategies, tools, and processes for skyrocketing fundraising results in any economy. When she's not speaking at conferences or fundraising, she's leading webinars, e-courses, private workshops and retreats, or hosting an episode of ZTV on her fundraising video channel.
Time:
11:30:00 AM - Networking
11:50:00 AM - 1:00:00 PM - Luncheon Program : Nothing Happens Until Someone Feels Something

SELECT * FROM Events WHERE MeetingID = 94
Monday, April 15, 2019
Nominations Due for the Greater Dallas Chapter AFP NPD Awards
Wednesday, April 24, 2019 Luncheon
Thursday, April 25, 2019
Greater Dallas AFP Satellite Program — Creating Change: Impacting Collin County through Collaboration
Wednesday, June 26, 2019 Luncheon
Wednesday, August 28, 2019 Luncheon
Wednesday, September 25, 2019 Luncheon
Wednesday, October 30, 2019 Luncheon
Have a speaker or topic to recommend to our programs committee?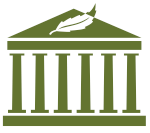 AFP Dallas appreciates The Conservancy for graciously opening its doors to us for our schedule of monthly programs. The Conservancy is a 501 (c)(3) charitable organization whose mission is to preserve, maintain and thoughtfully develop Oak Lawn Park and Arlington Hall," says Gay Waltrip Donnell, President and CEO of The Conservancy. By booking events at the Hall, you and your organization support The Conservancy's mission of caring for these Dallas treasures. For rental information visit www.arlingtonhallatleepark.com. We invite you to join the Conservancy to support our mission and meet our philanthropic members at www.theparkconservancy.org.