Featured Job Bank Opportunities
Click here to learn about listing your job bank opportunity as a Featured Job Bank Opportunity with AFP Greater Dallas.
---

---
For more than 30 years the AFP Greater Dallas Chapter has provided education, resources, opportunity and mutual support to its members. To read about and contribute to the history of the AFP Greater Dallas Chapter, click here. It's a living document, so please send your own remembrances and photos to .
May Newsletter
Learn more about the next luncheon, read Shawn Wills' President's Message, read a tribute to Cecile Bonte, see who has joined and renewed, and more.
Dear Friends,
The health and well-being of our members, sponsors and guests remains the highest priority for the Association of Fundraising Professionals Greater Dallas. Our executive board is closely monitoring the evolving Coronavirus situation, and following guidance from Dallas County Health & Human Services (DCHHS) and the Centers for Disease Control (CDC). We are also in contact with Arlington Hall on the steps they are taking to ensure public safety.
We know that the opportunity to engage with our members, donors/funders, sponsors, and guests face-to-face is vital to our profession and is a longstanding tradition for our monthly lunch programs. As such, we will continue to monitor developments closely and will adapt our protocols as necessary to provide maximum well-being for everyone.
At this time:
The March 25th Funders Forum program has been rescheduled for June 24th.
The April 22nd Implications of the 2017 Tax Laws on Nonprofit Fundraising program is rescheduled for July 22nd.
Both rescheduled programs will be held at our usual meeting location, Arlington Hall at Turtle Creek Park.
If you have already registered for the March program, your registration will automatically carry over to June. In the event we are instructed by the city or local health officials to extend the postponement of activities through the summer, an announcement will be posted on our website and our social media channels. An email will also be sent.
Please know that we are committed to continuing to provide resources and information for our membership as we all take unprecedented and necessary steps to curtail the virus. We are so very grateful for your membership and we thank you in advance for your patience and understanding during these times. Please contact me if you have any additional questions.
Stay safe!
Shawn Wills, CFRE
Chapter President, AFP Greater Dallas
Wednesday, May 27, 2020 Luncheon
More Info / Register Now


Venue:
Registration:

Online registration for this luncheon has closed. You can still make reservations by fax or mail on a space-available basis by downloading the reservation form. (For security purposes we urge you NOT to email this interactive PDF form with your credit card number on it back to us. Instead, please snail mail, fax to 972-490-4219, or print out and scan before sending with your credit card information.)

Time:
11:30:00 AM - Networking
11:50:00 AM - 1:00:00 PM - Luncheon Program :

Thursday, June 4, 2020
CFRE Refresher Course
Friday, June 5, 2020
2020 DFW Philanthropy in Action Conference
Wednesday, June 24, 2020
June 2020 Luncheon (Postponed from March) — Spring Funders' Forum
Wednesday, July 22, 2020
July 2020 Luncheon (Postponed from April)
Wednesday, August 26, 2020
August 2020 Luncheon
Wednesday, September 23, 2020
September 2020 Luncheon
Wednesday, October 28, 2020
October 2020 Luncheon
Have a speaker or topic to recommend to our programs committee?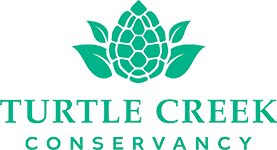 AFP Dallas appreciates Turtle Creek Conservancy for graciously opening its doors to us for our schedule of monthly programs. Turtle Creek Conservancy is a 501 (c)(3) charitable organization whose mission is to preserve, maintain and thoughtfully develop Oak Lawn Park and Arlington Hall," says Gay Waltrip Donnell, President and CEO of Turtle Creek Conservancy. By booking events at the Hall, you and your organization support Turtle Creek Conservancy's mission of caring for these Dallas treasures. For rental information visit www.arlingtonhallatleepark.com. We invite you to join Turtle Creek Conservancy to support our mission and meet our philanthropic members at www.theparkconservancy.org.