Featured Job Bank Opportunities
---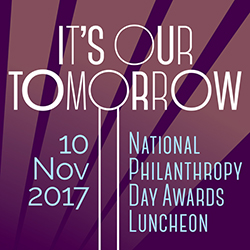 ---
For more than 30 years the Greater Dallas Chapter AFP has provided education, resources, opportunity and mutual support to its members. To read about and contribute to the history of the Greater Dallas Chapter AFP, click here. It's a living document, so please send your own remembrances and photos to .
Friday, December 8, 2017
2017 Annual Holiday Luncheon
The 2017 Annual Holiday Luncheon will be on Friday, December 8, 2017.
More Info / Register Now


Time:
11:30:00 AM - Networking
12:00:00 PM - 1:00:00 PM - Luncheon Program : 2017 Annual Holiday Luncheon

Guest Speakers:
Lynn McBee (2017 Outstanding Volunteer Fundraiser), Micah Pinson (2017 Outstanding Youth in Philanthropy), Kevin Hurst of Neiman Marcus (2017 Outstanding Corporation), and Scott Murray, Moderator
Luncheon Program:

2017 Annual Holiday Luncheon

Join the Greater Dallas AFP at Arlington Hall as we celebrate the past year and holiday season. Our very special guests will be Lynn McBee (2017 Outstanding Volunteer Fundraiser), Micah Pinson (2017 Outstanding Youth in Philanthropy), Kevin Hurst of Neiman Marcus (2017 Outstanding Corporation), and Scott Murray, Moderator.

Registration is $45 / person.
Venue:
Arlington Hall at Lee Park
3333 Turtle Creek Blvd.
Dallas, TX 75219
Registration:

Register Online Here. Alternatively, you may download the reservation form and fax it in. (For security purposes we urge you NOT to email this interactive PDF form with your credit card number on it back to us. Instead, please snail mail, fax to 972-490-4219, or print out and scan before sending with your credit card information.) Online registration closes on Friday, December 1, 2017 at 10 PM. Online registration accepts credit cards only. To pay by check, mail or fax in the downloadable registration form.

Details:

Lynn McBee has committed her time and philanthropy to benefit TACA, Dallas Historical Society, United Way of Metropolitan Dallas, Tocqueville Society, Dallas Film Society, SMU Dedman College, The Bridge Homeless Shelter, Children's Medical Center Foundation, After School All Stars, The Trinity Trust, and many more organizations. She is chair-elect of the Dallas Opera Board and CEO of the Young Women's Preparatory Network. Ms. McBee has received the Texas Trailblazer Award, the "Rising Star" Award from The Boys and Girls Club of Greater Dallas, the "Each Moment Matters" Award from the Presbyterian Foundation, the "Hero Award" from Leadership Dallas; the "Real Women, Real Girls" Award from Community Partners of Dallas and the "Distinguished Woman Award" from Northwood University.

For more than 110 years, Neiman Marcus has been dedicated to serving causes in communities across the U.S. where their stores and distribution facilities are located. With a focus on youth arts education through the HeART of Neiman Marcus program, $6.7 million has been provided to nonprofits providing youth arts education. Neiman Marcus also supports disaster relief, works closely with DISD's Herbert Marcus Elementary School and is a sponsor of North Texas Giving Day. Through their charitable funds managed by CFT, Neiman's has granted over $15 million since 2008. Associates of Neiman's are encouraged to participate in the All Heart Associate Giving Campaign, with donations totaling over $3.3 million to date.

Micah Pinson, age 13, has conducted toy drives for the past six years benefitting children treated at Texas Scottish Rite Hospital in Dallas. As a patient at TSRH, he learned that toys are an important part of the hospital's therapeutic care plan for children. So Micah enlisted the help of other students, corporations and volunteers to organize drives that have brought in more than 25,000 toys. In May, 2017, Micah was honored as the Texas Middle Level State Recipient of the Prudential Spirit of Community Awards. He has also received the First Lady's Rising Star Award from the Texas Governor and his wife. Micah is expanding his commitment to community service by founding a nonprofit called "Helping Hands One Step at a Time," dedicated to giving back to those in need across Texas and beyond.
Thursday, June 14, 2018
CFRE Refresher Course
Friday, June 15, 2018
2018 DFW Philanthropy in Action Conference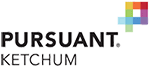 2017 Webinar Programs Host
"AFP Dallas appreciates the Lee Park & Arlington Hall Conservancy for graciously opening its doors to us for our schedule of monthly programs. The Conservancy is a 501 (c)(7) charitable organization whose mission is to preserve, maintain and thoughtfully develop Lee Park and Arlington Hall," says Gay Waltrip Donnell, President and CEO of the Conservancy. By booking events at the Hall, you and your organization support the Conservancy's mission of caring for these Dallas treasures. For rental information visit www.arlingtonhallatleepark.com. We invite you to join the Conservancy to support our mission and meet our philanthropic members at www.leeparkconservancy.org.