Featured Job Bank Opportunities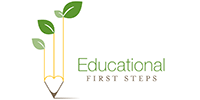 ---
For more than 30 years the Greater Dallas Chapter AFP has provided education, resources, opportunity and mutual support to its members. To read about and contribute to the history of the Greater Dallas Chapter AFP, click here. It's a living document, so please send your own remembrances and photos to .
Wednesday, April 26, 2017
April 2017 Luncheon
The April 2017 Luncheon will be on Wednesday, April 26, 2017.
More Info / Register Now


Time:
11:30:00 AM - Networking
11:50:00 AM - 1:00:00 PM - Luncheon Program : Why All the Buzz about Donor Advised Funds?

Guest Speakers:
Monica Egert Smith and Carolyn Newham, Communities Foundation of Texas
Luncheon Program:

Why All the Buzz about Donor Advised Funds?

It's no secret that giving to Donor Advised Funds has been, and continues to be, on the rise across the nation. Join us for an informative presentation by senior leaders at Communities Foundation of Texas, including Monica Egert Smith, Chief Relationship Officer, and Carolyn Newham, Senior Director of Donor Relations and Fund Administration, who will discuss the history and utility of this popular tool for charitable giving. You'll learn the do's and don'ts of donor advised funds, as well as the implications for fundraisers looking to match donors with their organization's mission. The CFT team will also share a few inspiring stories of the impact that grants from donor advised funds have had on our community.

Venue:
Arlington Hall at Lee Park
3333 Turtle Creek Blvd.
Dallas, TX 75219
Wednesday, June 28, 2017
June 2017 Luncheon
The June 2017 Luncheon will be on Wednesday, June 28, 2017.
Monthly Luncheons
Special Events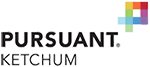 2017 Webinar Programs Host
"AFP Dallas appreciates the Lee Park & Arlington Hall Conservancy for graciously opening its doors to us for our schedule of monthly programs. The Conservancy is a 501 (c)(7) charitable organization whose mission is to preserve, maintain and thoughtfully develop Lee Park and Arlington Hall," says Gay Waltrip Donnell, President and CEO of the Conservancy. By booking events at the Hall, you and your organization support the Conservancy's mission of caring for these Dallas treasures. For rental information visit www.arlingtonhallatleepark.com. We invite you to join the Conservancy to support our mission and meet our philanthropic members at www.leeparkconservancy.org.