Featured Job Bank Opportunities
---
For more than 30 years the Greater Dallas Chapter AFP has provided education, resources, opportunity and mutual support to its members. To read about and contribute to the history of the Greater Dallas Chapter AFP, click here. It's a living document, so please send your own remembrances and photos to .
Wednesday, January 25, 2017
January 2017 Luncheon
The January 2017 Luncheon will be on Wednesday, January 25, 2017.
More Info / Register Now


Time:
11:30:00 AM - Networking
11:50:00 AM - 1:00:00 PM - Luncheon Program : How to Overcome Six Fundamental Obstacles to Selling Sponsorships

Guest Speakers:
Larry Weil, Weil & Associates
Luncheon Program:

How to Overcome Six Fundamental Obstacles to Selling Sponsorships

It is tougher than ever to sell sponsorship, particularly in the Nonprofit sector. Sponsors are overwhelmed with proposals and the competition for limited budgets is extreme. This presentation will focus on six of the top obstacles and how to overcome them:

How to break through the firewall

Dealing with stakeholders

Turnover and regime change

Creating a great value proposition

Claims vs. Proof

Overcoming bandwidth and short attention spans

By the end of the presentation you will have a new frame through which to adjust your sponsorship campaign and improve your performance acquiring and renewing sponsors.

Venue:
Arlington Hall at Lee Park
3333 Turtle Creek Blvd.
Dallas, TX 75219
2017 Professional Development Subscription
More Info / Register Now



Convenient, Discounted, One-Time Registration
for an Entire Year of Educational Programming.

Convenient, discounted, one-time registration! The AFP Greater Dallas Chapter, a CFRE Approved Continuing Education Provider, is offering YOU a chance to budget for and schedule your 2017 professional development activities now, with a convenient, discounted one-time registration.

2017 AFP Professional Development Subscription does not include national or chapter membership dues, Executive Conversations, AFP Holiday Luncheon, National Philanthropy Day Luncheon, DFW Philanthropy Conference Registration, Fundamentals of Fundraising Course, or CFRE Review Course.

YOUR 2017 Subscription includes:

Eight (8) AFP Chapter luncheon programs*
($240 value for members and $360 for non-members)
Shared viewing of five (5) AFP webinars, hosted at the offices of Pursuant**
($50 value for members and $100 value for non-members)
Send a Colleague in Your Place When You're Unable to Attend

ALL for a one-time registration of $250 per person for AFP members (a $40 savings), $375 for non-members (an $85 savings). Deadline to register for 2017 Professional Development Subscription is January 31, 2017.

We invite YOU to save money and time by making this convenient, discounted, one-time decision to network with your fellow fundraising professionals, share creative and effective ideas, and earn continuing education credits.

*Unless otherwise noted, Chapter Luncheon Programs are held the fourth Wednesday of the month in January, February, March, April, June, August, September and October at Arlington Hall at Lee Park, 3333 Turtle Creek Blvd., Dallas, TX 75219. Networking from 11:30 to noon, and lunch and program from 12 to 1 PM.

**AFP International Webinars are hosted at the offices of Pursuant, 5151 Belt Line Road, Suite 900, Dallas, TX 75254. These shared viewings of web conferences offered by AFP International.

Registration:
Register Online Here. Alternatively, you may download the reservation form and fax it in. (For security purposes we urge you NOT to email this interactive PDF form with your credit card number on it back to us. Instead, please snail mail, fax to 972-490-4219, or print out and scan before sending with your credit card information.) Online registration closes on Tuesday, January 24, 2017 at 10 PM. Online registration accepts credit cards only. To pay by check, mail or fax in the downloadable registration form.
Monthly Luncheons
Special Events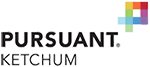 2017 Webinar Programs Host
"AFP Dallas appreciates the Lee Park & Arlington Hall Conservancy for graciously opening its doors to us for our schedule of monthly programs. The Conservancy is a 501 (c)(7) charitable organization whose mission is to preserve, maintain and thoughtfully develop Lee Park and Arlington Hall," says Gay Waltrip Donnell, President and CEO of the Conservancy. By booking events at the Hall, you and your organization support the Conservancy's mission of caring for these Dallas treasures. For rental information visit www.arlingtonhallatleepark.com. We invite you to join the Conservancy to support our mission and meet our philanthropic members at www.leeparkconservancy.org.