For more than 30 years the Greater Dallas Chapter AFP has provided education, resources, opportunity and mutual support to its members. To read about and contribute to the history of the Greater Dallas Chapter AFP, click here. It's a living document, so please send your own remembrances and photos to .
Friday, December 11, 2015
2015 Annual Holiday Luncheon
The 2015 Annual Holiday Luncheon will be on Friday, December 11, 2015.
More Info / Register Now


Time:
12:00:00 AM - Networking
11:30:00 AM - 1:30:00 PM - Luncheon Program : Generations of Generosity: A Family's Perspective on Volunteerism and Philanthropy

Guest Speakers:
John A. Cuellar, Susan DeLee Cuellar, and Catherine Cuellar
Luncheon Program:

Generations of Generosity: A Family's Perspective on Volunteerism and Philanthropy

Join the Greater Dallas AFP as we celebrate the past year and holiday season. Our very special guests will be John and Susan Cuellar and their daughter Catherine, who will speak about their family's multi-generational passion for and commitment to philanthropy in their community.
Venue:
Communities Foundation of Texas
5500 Caruth Haven Lane
Dallas, Texas 75225-8146
2016 Professional Development Subscription
The AFP Greater Dallas Chapter, a CFRE Approved Continuing Education Provider, is offering YOU a chance to budget for and schedule your 2016 professional development activities now, with a convenient, discounted one-time registration.
YOUR 2016 Subscription* will include:
Eight (8) AFP Chapter luncheon programs
($240 value for members and $360 for non-members)
Five (5) AFP International webinars
($50 value for members and $100 value for non-members)
Send a Colleague in Your Place When You're Unable to Attend
Notice of Special Discounts for Other Chapter Events / Activities
ALL for a one-time registration of $250 per person for AFP members, $375 for non-members. Deadline to register for 2016 Professional Development Subscription is January 31, 2016.
We invite YOU to save money and time by making this convenient, discounted, one-time decision to network with your fellow fundraising professionals, share creative and effective ideas, and earn continuing education credits.
*2016 AFP Professional Development Subscription does not include Executive Conversations, AFP Holiday Luncheon, National Philanthropy Day Luncheon, DFW Philanthropy Conference Registration, Fundamentals of Fundraising Course, or CFRE Review Course.
Unless otherwise noted, Chapter Luncheon Programs are held the fourth Wednesday of the month in January, February, March, April, May, August, September and October at Arlington Hall at Lee Park, 3333 Turtle Creek Blvd., Dallas, TX 75219. Networking from 11:30 to noon, and lunch and program from 12 to 1 PM.
AFP International Webinars are hosted at the offices of Pursuant, 5151 Belt Line Road, Suite 900, Dallas, TX 75254. These shared viewings of web conferences offered by AFP International.
Monthly Luncheons
Special Events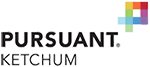 2015 Webinar Programs Host
"AFP Dallas appreciates the Lee Park & Arlington Hall Conservancy for graciously opening its doors to us for our 2013 schedule of monthly programs. The Conservancy is a 501 (c)(7) charitable organization whose mission is to preserve, maintain and thoughtfully develop Lee Park and Arlington Hall," says Gay Waltrip Donnell, President and CEO of the Conservancy. By booking events at the Hall, you and your organization support the Conservancy's mission of caring for these Dallas treasures. For rental information visit www.arlingtonhallatleepark.com. We invite you to join the Conservancy to support our mission and meet our philanthropic members at www.leeparkconservancy.org.