For more than 30 years the Greater Dallas Chapter AFP has provided education, resources, opportunity and mutual support to its members. To read about and contribute to the history of the Greater Dallas Chapter AFP, click here. It's a living document, so please send your own remembrances and photos to .
Wednesday, August 26, 2015
August 2015 Luncheon
Our next monthly event will be the August 2015 Luncheon on Wednesday, August 26, 2015.
Tuesday, September 15, 2015
September 2015 Luncheon
The September 2015 Luncheon will be on Tuesday, September 15, 2015.
Time:
11:30:00 AM - Networking
11:50:00 AM - 1:00:00 PM - Luncheon Program : Philanthropist Panel: Passing Values Through Giving — A Philanthropic Conversation

Guest Speakers:
TBD
Venue:
Communities Foundation of Texas
5500 Caruth Haven Lane
Dallas, Texas 75225-8146
Monthly Luncheons
Special Events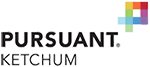 2015 Webinar Programs Host
"AFP Dallas appreciates the Lee Park & Arlington Hall Conservancy for graciously opening its doors to us for our 2013 schedule of monthly programs. The Conservancy is a 501 (c)(7) charitable organization whose mission is to preserve, maintain and thoughtfully develop Lee Park and Arlington Hall," says Gay Waltrip Donnell, President and CEO of the Conservancy. By booking events at the Hall, you and your organization support the Conservancy's mission of caring for these Dallas treasures. For rental information visit www.arlingtonhallatleepark.com. We invite you to join the Conservancy to support our mission and meet our philanthropic members at www.leeparkconservancy.org.