Featured Job Bank Opportunities
Click here to learn about listing your job bank opportunity as a Featured Job Bank Opportunity with AFP Greater Dallas.
---
For more than 30 years the Greater Dallas Chapter AFP has provided education, resources, opportunity and mutual support to its members. To read about and contribute to the history of the Greater Dallas Chapter AFP, click here. It's a living document, so please send your own remembrances and photos to .
Sorry, but September 2016 Luncheon on 9/28/2016 is sold out!
Wednesday, September 28, 2016
September 2016 Luncheon
The September 2016 Luncheon will be on Wednesday, September 28, 2016.
More Info / Register Now


Time:
11:30:00 AM - Networking
11:50:00 AM - 1:00:00 PM - Luncheon Program : How to Ask for Money, and More of It!

Guest Speakers:
Laura Fredricks, Founder & CEO, THE ASK
Luncheon Program:

How to Ask for Money, and More of It!

Laura Fredricks, author of THE ASK, will lead the audience through the 5-step process for any ask, the 5 types of askers, and how to ask for transformational results.

As the founder and CEO of THE ASK, Laura Fredricks teaches nonprofits how to confidently and successfully ask for money. She is the author of THE ASK: How to ASK for Your Nonprofit Cause, Creative Project and Business Venture, and an attorney-turned-philanthropic advisor who has spoken at conferences around the world. Laura teaches nonprofit business management and fundraising techniques to master's degree candidates at Columbia University, New York University, Duke University, University of Pennsylvania, The Smithsonian Institute, and The Harvard and Princeton Clubs.

Venue:
Arlington Hall at Lee Park
3333 Turtle Creek Blvd.
Dallas, TX 75219
Wednesday, October 26, 2016
October 2016 Luncheon
The October 2016 Luncheon will be on Wednesday, October 26, 2016.
Monthly Luncheons
Special Events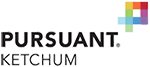 2016 Webinar Programs Host
"AFP Dallas appreciates the Lee Park & Arlington Hall Conservancy for graciously opening its doors to us for our schedule of monthly programs. The Conservancy is a 501 (c)(7) charitable organization whose mission is to preserve, maintain and thoughtfully develop Lee Park and Arlington Hall," says Gay Waltrip Donnell, President and CEO of the Conservancy. By booking events at the Hall, you and your organization support the Conservancy's mission of caring for these Dallas treasures. For rental information visit www.arlingtonhallatleepark.com. We invite you to join the Conservancy to support our mission and meet our philanthropic members at www.leeparkconservancy.org.