Calendar of Events
All meetings at Arlington Hall unless noted otherwise.
Register for Upcoming Events
Wednesday, February 26, 2020 Luncheon
Venue:
Registration:

Register Online Here. Online registration closes on Wednesday, February 19, 2020 at 10 PM. Online registration accepts credit cards only. To pay by check, mail or fax in the downloadable registration form.

Time:
11:30:00 AM - Networking
11:50:00 AM - 1:00:00 PM - Luncheon Program :

Wednesday, March 25, 2020 Luncheon
Wednesday, April 22, 2020 Luncheon
Wednesday, May 27, 2020 Luncheon
Thursday - Friday, June 4 - 5, 2020
DFW Philanthropy in Action Conference
Irving Convention Center
Wednesday, August 26, 2020 Luncheon
Wednesday, September 23, 2020 Luncheon
Wednesday, October 28, 2020 Luncheon
Have a speaker or topic to recommend to our programs committee?
Past Events
---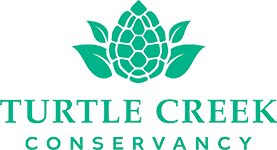 AFP Dallas appreciates Turtle Creek Conservancy for graciously opening its doors to us for our schedule of monthly programs. Turtle Creek Conservancy is a 501 (c)(3) charitable organization whose mission is to preserve, maintain and thoughtfully develop Oak Lawn Park and Arlington Hall," says Gay Waltrip Donnell, President and CEO of Turtle Creek Conservancy. By booking events at the Hall, you and your organization support Turtle Creek Conservancy's mission of caring for these Dallas treasures. For rental information visit www.arlingtonhallatleepark.com. We invite you to join Turtle Creek Conservancy to support our mission and meet our philanthropic members at www.theparkconservancy.org.